New Pokemon Games - The Loop
Play Sound
I should have been the one to fill your dark soul with liiiiiiiiiiight!

This article is a stub and is missing information. You can help the Devil May Cry wiki by expanding it.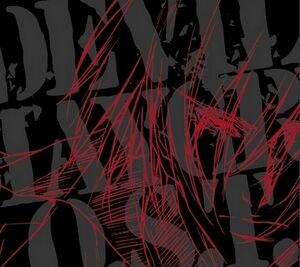 Published by Victor Entertainment, Devil May Cry O.S.T. (also called Devil May Cry The Animated Series Original Soundtrack) was released on August 18, 2007, as the official soundtrack for Devil May Cry: The Animated Series.
Composition credit is given to the following composers for their contributions: Takeshi Hama, tracks 1, 7, 8, 11, 12, 13, 14, 19, 23, and 25; suble, tracks 2, 4, 5, 15, and 17; Gabriele Roberto, tracks 3, 18, 20, 21, and 24; Hiroaki Tsutsumi, tracks 4 and 10; Kenji Fujii, track 6; JETBIKINI, tracks 9 and 16; Shigekazu Aida, tracks 20 and 22; and Giacomo Puccini, track 24. Collectively, the composers for the Anime are called Rungran. For tracks 5, 17, and 15, vocals credit is given to Aimee B., and Rin Oikawa is credited for their lyrics.[1]

Track listing
Disc one (61:10)

| # | Title | Length |
| --- | --- | --- |
| 1. | "d.m.c." | 1:43 |
| 2. | "Lynch's mood" | 2:10 |
| 3. | "Fight!" | 2:09 |
| 4. | "faint" | 2:20 |
| 5. | "Room DESPAIR" | 3:09 |
| 6. | "Life is on you" | 3:02 |
| 7. | "Dance" | 2:15 |
| 8. | "F.O.E." | 2:17 |
| 9. | "The Reaper" | 2:57 |
| 10. | "Bullet" | 1:25 |
| 11. | "under the sun" | 2:00 |
| 12. | "Faint Line" | 2:21 |
| 13. | "d.m.c. (Band version)" | 1:37 |
| 14. | "LAST RAG" | 1:32 |
| 15. | "Good and Evil" | 2:48 |
| 16. | "Blue Rose" | 3:59 |
| 17. | "FUTURE IN MY HANDS" | 4:28 |
| 18. | "Netherworld" | 2:21 |
| 19. | "Pain" | 2:38 |
| 20. | "Evil Spirit" | 1:43 |
| 21. | "Dante's Might" | 1:45 |
| 22. | "Steep Slope" | 2:00 |
| 23. | "d.m.c. (Gut Guitar Version)" | 1:44 |
| 24. | "Victory" | 2:35 |
| 25. | "I'll be your home" | 4:12 |
References
[
]